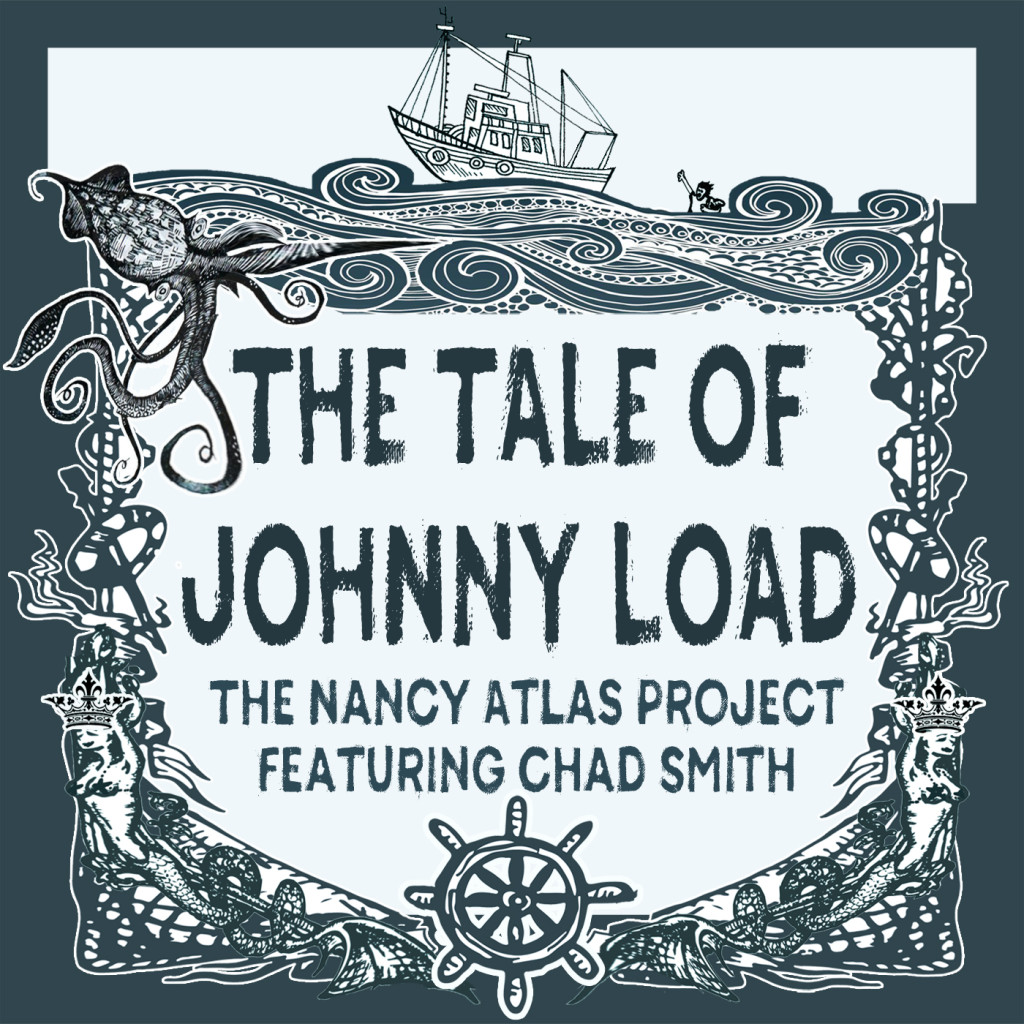 CLICK THE LINK BELOW TO HEAR SONG
Our Band gave birth this morning to a female Kracken of a song. I am so very happy to annouce that The Tale of Johnny Load is now officially available for downloading on CD BABY today, June 26th, exactly one year to the day that I finished writing it. The entire process took the better part of the last year and has been quite a journey. Co-producer and drummer extraodinaire, Chad Smith of the RHCP, is truly at the helm of this version. He sat with me and really tightened up the tune which originally had six more verses. SIX. It was wayyyyyy longer then just the seven minutes we got it down to. His suggestions were a vital part to the creation of how the song flows and I would also like to add that his drum track is from the FIRST TAKE. We did several others but it was very obvious that we had hit something magical on the first few minutes of the session which is very rare. When it breaks down to just drums he goes to a higher ground people. It gives me goosebumps every time (at "Mark!" )
This song is dedicated to John Aldridge and Little Anthony whose courage and friendship brought out the best in all of us.
If you would like to get a copy please download from CDBABY if you can. It is the most artisit friendly, although the tune will be up on iTunes and various other sites this week.
If you like the song please consider leaving a review on the Site where you bought it from! It truly helps people decide if they want it.
Thanks everyone! Hope you enjoy it and wishing you all a happy and safe summer. Can't wait to be standing with the Montauk air blowing through my sea soaked hair and singing this ditty soon.
Credits: Nancy Atlas on Vox and Guitar, Johnny Blood-John Leitch on Guitar, Brett King on Bass, Neil Thomas Surreal on Keys, Richard Rosch on Percussion, Chad Smith on Drums, recorded, mixed and mastered at Monk Music by the one and only Grammy Award Winning, Kracken Godmother Cynthia Daniels.