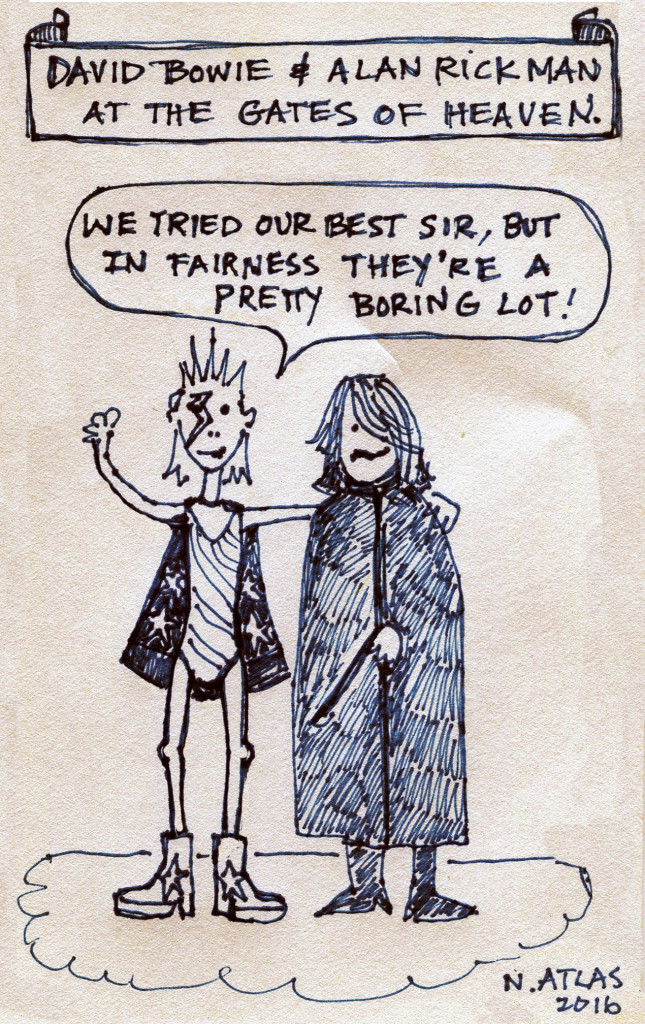 The winter of 2013 was a particularly brutal one. Correct me if I am wrong, but I do believe our first snowfall descended in a gusty, pissed off state a day before Halloween that year. Nobody likes it when it snows in October unless you own a ski lift. Most of us don't own a ski lift so there was a lot of groaning and stiff collars up around town. A New York resignation and ultimately indifference to what was coming.
Mother Nature did not disappoint. There was snow storm after snowstorm. Blistering winds. Ice that you cursed at and then skittishly walked over like some co-dependent lover. That winter was not kind and loving. She was cruel and unrelenting and the kind of winter that makes you celebrate spring a wee tick more until she covers your blooming crocuses in yet another storm just to remind you that she is still in charge.
I mention this because it was in the beginning of December, 2013 that I sat on my couch rubbing my forehead slowly and closing my eyes. The way one does when they are trying to think but are very, very, tired. A that time I had a four month old baby in constant need of my body, a two year old in constant need of my heart and a seven year old in constant need of my mind. I had, as every mom does, very little energy left over to actually think. It's the same old story told time and time again. Nothing new. parent's the world over live it day after day but on this December morning it was particularly important because I had woken up that morning with The Itch. I was missing my band. I was missing my music. I was, ultimately, missing a part of myself.
So, as every living breathing artist, comic, musician, chef, actor and dancer does on a day to day basis, I sat rubbing my head trying to dislodge some magic part of grey matter that would get things stirring. It was December heading into January and I needed to create some work at what is, without question , the slowest time of the year. Create work so I could see my guys and play. Create work so I could work.
I spoke with friends out here. One conversation started with, "You'll never get people to see your band at this time of year on a weekly basis. The draw just doesn't exist."
He was right. Point noted. We have a following but every week in the winter will burn out fast. Some people would have been insulted by this but it was good advice and I agreed.
The next round was maybe an Open Mic. Or maybe a trio. Or maybe in the city. Every a suggestion that came breaking on through  made me feel more depressed than excited. Veto. I had been getting past the point of doing shows that don't feel right for a while now so I decided doing nothing was better than doing something that didn't feel right.
Then I just thought, 'Well what DO you want to do?'
Simple enough. I want to play my music. I want to be in a beautiful location. I want to sit back and exhale a bit and not have to fight a bar crowd to listen. A theater. I need a theater.
Baystreet popped into my head. On the wharf. In Sag Harbor. What about Baystreet!? What about bringing in all the amazing people that I only get to play with at very exclusive events in the summer. So many stellar musicians that most of our following have never seen as they just don't get to go to these events that are often private. I pulled up the Baystreet calendar and aside from some movies and the occasional comic on a Saturday night they had nothing. Wide open. It was a crap shoot but i picked up the phone and cold called.
Gary Hygom picked up. He sounded intrigued. Three weeks away? Friday nights? Hmmmmm… It was worth a shot. He committed to four shows and then we would only do February if it worked. "How many people do you think you can bring in?" he asked. "90 to 110" I replied. He laughed. I did too. "You think you can bring in that many people?"  … "Yes" I said. "I think I can." and away we went.
Our first show sold out. In a BLIZZARD. 300 seats. (it didn't hurt that it was Chad Smith appeared out of nowhere on drums but I digress).
Why am I telling you all this? What is the bloody point of this post?
I am getting there Obi Wan. I am getting there.
The point is that every waking and breathing day that we are put on this earth we have to fight the good fight. You NEVER know what lies around the corner. There are days you feel like giving up. There are days that, as Rumi put it best, feel as if all the sails are all rigged in your favor. But the artist, every single artist on every part of the food chain, must constantly create where there is nothing. They must believe when others do not. They must jump off the bridge to either die or fly, often not knowing wether their face will feel the soft kiss of a cloud or the bloody reality of the rocks below.
Our next two shows at Baystreet are sold out. That makes four for four this year with a good chance that the fifth will follow suit. In total we have sold out the Theater over 15 times since that morning in 2013 where i stopped rubbing my head on my couch and picked up the phone. That idea happened on a morning just like today. Cold, still and grey.
I have to remind myself of this. That anything is possible and it is really at the tips of our fingers and what we are willing to reach out for. I also must remember that for the 10 times your face hits the rocks, the 11th time in the clouds is divine. And maybe, just maybe, you're having a particularly zen moment in the clouds and think, 'Those rocks look very different from way up above.'
All of these thoughts that come rambling out today are really courtesy of David Bowies' passing. For the ultimate last gift he has given all of us is the chance to reflect. To check in. To feel inspired by the beauty of the unknown and really to just say, "TO HELL WITH IT! I'M JUMPING IN! "
Happy 2016. Wishing you all a day of progress in whatever shape or form that may be. Even if that means you finally got to sneak in a long needed shower, adopting that second cat you always wanted, starting piano lessons, spanish lessons, writing that screenplay in your head. What ever it  be… may you fear less and dream more and when in doubt print out a picture of Bowie and plaster it on the corner of your computer or crank one of your favorite songs. He will be whispering to you in either form to embrace it all.
Peace, Love and broken guitar strings,
Nancy