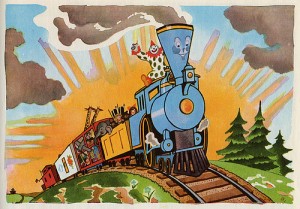 Whoa, whoa, whoa. Hold up. Before I get my ramble on (and trust me I am in the mood to ramble tonight), I would just like to put out a personal THANK YOU to countless people (we sold over 2,000 seats but who's counting) that came out to my Baystreet Fireside Sessions this winter. We now hold the record at Baystreet Theater for most successful January AND February in the theaters history. Also a giant shout out all my wonderful guests, Chad Smith (RHCP), Randi Fishenfeld (Clarence Clemons band), Andy Aledort (Dicky Betts), Arno Hect (everyone) Danny Keane (everyone), Johnny Rosch (Blues Brothers) and Brian Mitchell (Levon Helm). I love you all and can't wait to make music with you all again. It was a truly magical experience to play to a packed house in the dead of winter with a 20 foot fire burning on a screen behind us and well… it was something that is etched in my memory. A keeper if you will. Two more mentions before they cue the oscar "stop talking" music. Thank you DANS PAPERS!(Bob, Steve and Ellen) for sponsoring the dream series and also for the absurdly talented Mike Mazzaracco (sound) and Gary Hygrom (production/lights). Ok. I'm done. You don't need to pull out the stage cane. Whoops. Wait. Not done. Thank you to my husband and kids and irish cheddar cheese and to 2014 because I am really loving you as a year so far. (phew. I think I got it all in.)
So now back to your scheduled program:
Hello everyone! Thanks for checking in. If you are new to my music then you can have a little listen here at Reverb Nation. If you like what you hear, then consider following us on facebook as well by clicking here to www.facebook.com/nancyatlas27. If you don't like what you hear then just tell and enemy and we will call it a day.
The last two weeks have been a tad wacky. Lots of bookings coming down the pike for what will surely be a record breaking summer. I think this is a direct result of a condition that can only be called 'post crack-ass winter fatigue'. Out here in good ol' Montauk we feel like the little engine that could. 'I think I can, I think I can"… I think I can go through another wickedly cold day with limited sun and blistering cold wind. Chug, chug, chug. Uphill through March. Chug, chug, chug. Along comes April and hello rain and 40 degree temps. If it hits 60 degrees in the next few weeks I'm putting money down that someone is going to get arrested for streaking nude down Main Street purely because they are just so happy that they don't have to wear a winter coat for one more day of their life. That's the real Montauk baby. Just so you know. And for the record that streaker will not be pretty. They will be burly and most likely spilling a beer over the double white line. His run will be more like a bad skip dance that crescendos with a howl and a gulp of said amber beer. White socks but no shoes. A bear gut. A true vision I tell you. Possibly singing a German drinking song about the elusive Sun or his lost one eyed dog. What the hell does this have to do with my band? Well, I was going to say 'nothing' but on second thought maybe the streaker and NAP do have something in common. We are both ready for this cold weather to be over and to let the musical manna flow. Aaahhhh Ouuuuwwwwwaaaahh!!! (That's my lame attempt at writing out a wolf howl).
Right now we have three main shows in the works before the dam cracks on Memorial Day. Our upcoming annual Birthday Bash at the Talkhouse is on Saturday, April 19th. This is where Johnny and I invariably get our faces smashed with cake whilst playing some rock music. Silly string, champagne, whipped cream and Jack Daniels have been past guests. This year promises to be no different. It is a great way to welcome the warmer temps and also let loose a bit. The magic and mayhem will start at 8 pm that night at the Talkhouse. Please come down! It's customarily packed and truly a great vibe. I'm from the breed of woman that believes growing old is a privilege and that one should always embrace their true age. I will be turning 29. plus like.. shit i suck at math.. hold on. Yeah… 29 plus 14. Ugh. Yeah. I'm turning 43. and Johnnys turning like 92 but man does he play that guitar well for a man with fake teeth! ha ha ha (hes going to kill me and no he does not have fake teeth).
Then the week after that I am Wyoming bound for a little week long tour with my good pals Inda and Caroline. We just played to a 300 seat sold out show at Baystreet on Saturday April 5th and are taking our show on the road. Chicks with guitars, a touch of cowboy leather and some deep fried harmonies. Should be a time to remember and I am looking forward to seeing that part of the country at this time of year. Except for the rattle snakes. Wait. I think that is Arizona. Please tell me they don't have snakes in Wyoming. I'm going to have to look into that. Anyway… I digress… more info to come on that for sure as we are playing all week but for now the main show will be on Friday May 2nd in Casper at a theater called Artpop.
After that its onwards and upwards for my annual Talkhousefest. Our line up is looking fabulous and a bit different from last year. 10 headlining lead singers back by me and my band. A celebration indeed. It's like a chinatown restaurant on Chinese new year except instead of carts and carts of dim sum rolling by your getting a pu pu platter of kick ass music. It's true! Here is a photo to prove it.
Do you see what is going down on that stage? This is a DO NOT MISS show and that is taking place on Saturday May 17th at the Stephen Talkhouse.
Ok. This post was a tad long winded and out there but hey, that's why you love me. Or like me. Or maybe you hate me but were slightly entertained. I'll take it.
As is custom: May you look down at your feet and find them pumping the gas of your 1969 caddie with pure abandon and whispering 'common big blue' under your breath as you stroke the dashboard and pray the the spark will take and the engine will turn after a long dormant winter and then as you squeeze your eyes shut and say one last time "common baby! You can do it!!" the car spits out three coughs and starts purring beneath you and in that moment you are truly alive.
Sweet dreams and jelly beans,
X
N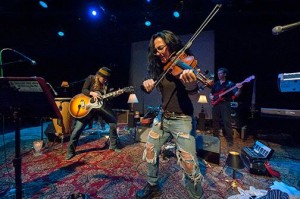 Photo by Michael Heller.
Oh my. I am a tad behind here. Can it already be a month that I haven't checked into this site? So much has happened that it almost feels like a year. So lets see. Chad smith was my last entry. What has happened since then? Hmmmm… Well… about a week after Chad did our show it was announced world wide that he would be playing the SUPER BOWL with the RHCPers. I mean WHAT?! Yeah. So. That pretty much is totally wacka doodle. I mean that is a ONCE IN A LIFETIME bizarre confluence of events. So from my Fireside Sessions at Baystreet to the Superbowl. CRAY- ZEE Jay Zee. So after Chad basically blew the roof off Andy Aledort followed up and blew the doors off, then came the etheral golden voice and keyboard madness of Danny Keane. Are there even words for what went down on Jan 24th with Randi Fishenfeld on violin? I'm not sure. Am I bragging? Not really. I'm actually just shaking my head in disbelief and reflecting. Truth be told I had no idea that this series would be doing what it is doing but here we are riding a sold out house each week in the dead of winter and just absolutely loving it for all the right reasons. Last friday night we had Blues Madness with Johnny Rosch who I would kind of like to bring to Africa and drop in the middle of an animal pack to see what would happen. The dudes voice is so layered and raspy and ROARING that I think the big ass lion king would do a runner with his tail between his legs if Johnny took a deep breath and let it all out. I was standing beside him for a whole show just kind of in awe at his vocal force. You need two knives to cut that cake sucker.
ANYWAY. The series continues. Brian Mitchell is up next. Valentines day. If you like Dr. John and anything at all to do with New Orleans then come on down. He will not disappoint. He was a key member of Levon Helms Midnight Ramble band when Levon was still with us. The week after *(feb 21) we are breaking out some oldie but goodie originals and then ending our series on Feb 28th with Arno Hecht of the uptown horns. I may even shoot a firework out of my ass for the grand finale. You never know what you'll get each week at the Baystreet Fireside Sessions sponsored by Dan's Papers but one thing is for sure: it will most likely be better than sitting on your couch in February.
Ok. I have to go to bed. I'm spent. Thank you for checking in. I will definitely try to do a quick update before March. Right now I'm on fumes and just had to drop in and say THANK YOU to everyone coming down and supporting the series. Shows are starting to fill in for the summer already so we will have a nice batch of new dates coming soon for when the warmer winds blow.
As is custom: May you look down at your feet and find them under the warm covers while sweet white snow blankets the sleeping earth. In that moment you are truly alive.
Rock and roll,
Nanc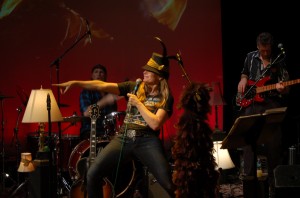 Hi there! Happy 2014! Thanks for checking out my website. If you are new to my music then you can have a little listen here at Reverb Nation. If you like what you hear, then consider following us on facebook as well by clicking here to www.facebook.com/nancyatlas27. We have some shows coming up in the middle of Long Island (The Space at Westbury Jan 23) so facebook is a good way to keep track of us. Also our albums are for sale on itunes which is just a hop, skip and a click away under the MUSIC link the top of this page. My personal recommendation is our last album, "It Aint That Way Now" but you can definitely just stream parts of it from Reverb nation if your curious and want a little sonic nibble. Either way, thanks for stopping by and welcome, welcome.
So WHAT A NIGHT!! January 3rd was one for the books. 48 hours before the show however was pretty, shall we say, ulcer ridden. A nasty blizzard was locking down on Long Island, the theatre was calling to see if they could cancel and I was knee deep into learning a seven song Zepplin mash up with no voice from singing over a raucous New Years crowd at the Talkhouse. So yeah. January 1st slightly sucked. I was a Gigzilla (kind of like a bridezilla but just more about my show and not so much about wedding favors). However the beauty of playing many, many, many shows is that you get to know that you will get through it and it will, most of the time, all work out. By January 3rd  stars aligned. I held steady, kept the date and put my horns down for the charge. Chad was in, the band was ready to play hard for whoever showed up. We were slightly shocked that everyone came. Like more than everyone. Sold out. In true NAP fashion I believe we snuck some people in that didn't have tickets but that is between you, me and this website. How could you turn away someone in the freezing cold?
So the show was.. off the hook. Insane. Fun. Mind numbingly blissful. The crowd was on fire. The circle complete. The energy kept flowing till the very last note.
I got a call from a paper today and they asked, 'Do you have any reflections on last weeks show?" and I told them this :
Sometimes as an artist you get the supreme blessing of having a vision and then seeing that vision become a reality. Last friday's show with Chad Smith was the very rare circumstance where the reality SURPASSED the vision. That it was even better than I imagined.'
I hope you join us this friday for another 90 minute set of drifting above the ethers.  This week we have guitar monster, Andy Aledort who aside from being Dicky Betts side man (as if that wasn't enough) has played with Jimmy Paige, is a world renowned go to guy for Hendrix and is just well, delicous. COME JOIN US! Tickets on sale at Baystreet.org. Come down and let it all go for an hour or two. That is what a good show should always  do and that is quite honestly our goal. That and making some great memories with old friends who also happen to be insane musicians.
May you take time to look down at your feet and find them surfing the upper right corner of your Deluxe Fender Reverb amp in 3 inch heeled boots while one of the best drummers in the world takes a solo and you shake your butt with all you got and the only thought going through your mind is "I got this. I completely  and utterly got this despite what my baby butt may look like right now." because you are happy and alive and who gives a shit what other people think. Really.
Welcome to 2014. We plan to bring it full on.
Much love and a bag of Doritos,
Nanc