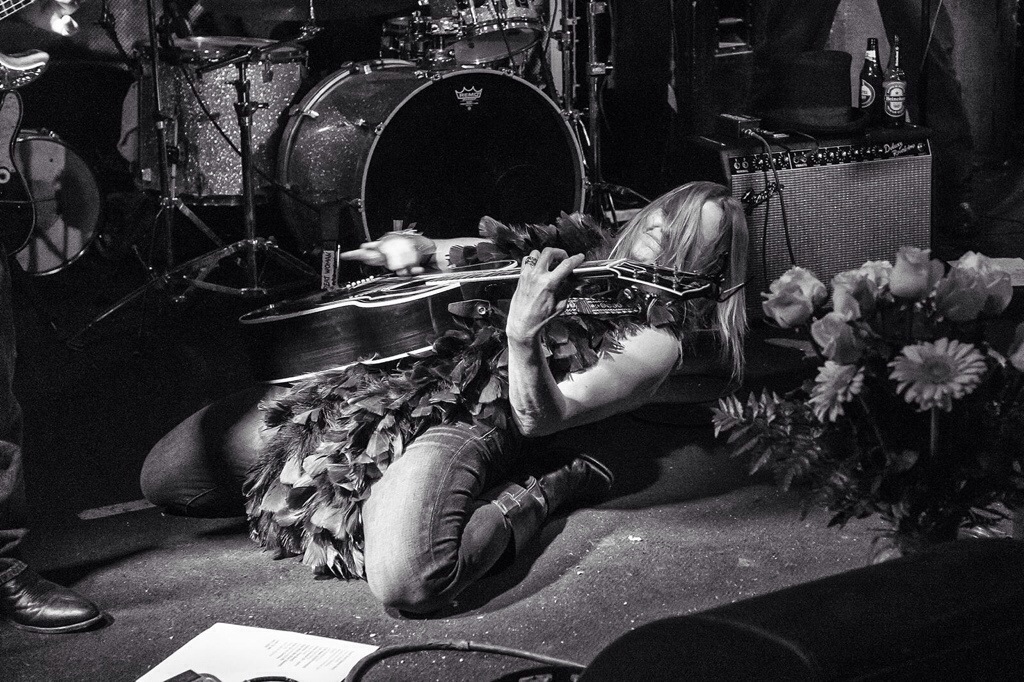 photo by Todd Bernard 04/19/14 I like to call this one You, Me and a bag of donuts
Holy birthday bash 2014! Thank you all for coming down and getting your sweat on.  We had a bit of  "camera crew wackiness" that night with a 4 man film crew and the two floating go-pros.  It's always a roll of the dice when you have people filming your shows. Sometimes it can suck the vibe right out of the room and then you have bored people being filmed with a pissed off band. Good times! ha ha.  So it was truly a gamble to have them come down on what is always one of my favorite nights of the year, the Johnny Nancy Birthday Bonanza.  The good news, or should I say EPIC GREAT NEWS is that the room was thumping and the band was on fire and the film crew was stellar and bopping their heads so the needle has been thread and everyone is happy across the board.
We were filming two different things on Saturday. The first one was a pilot for a Talkhouse version of Austin City Limits. We are representing the "fun, kick ass  band you haven't heard yet" and will be paired with one of the big rollers that come through in the next few months. Fingers crossed!  The second thing that was going down was that el film makers extraordinaires also needed opening audio for an upcoming film about the Wounded Warrior Project.  I have been involved with these fine men and women for years so it is a real honor to be apart of their film. So that's the scoop. The whole enchilada. You, me and a bag of donuts baby. Cue the boa and back bend guitar moves. Just for the record, I didn't break the knee dive out until AFTER they wrapped up but we all know the good shit always happens when the tape isn't rolling. That's why we all love going to live shows. Or at least why I do. Live music, at its best is a fleeting experience that rolls through you and reminds you that you are oh so very alive. Trying to catch that on film or tape or whatever the hell they are using these days (hello PONO neil young) is the ultimate goal. The pixie dust I call it. Bliss. Rare bliss.
There has been a lot of things brewing lately.  I can't write about it yet for legal reasons but 2014 has definitely been a beautiful ride thus far. Slow and steady baby. My head is down and the lake is clear. The summer calendar is stacking up and it's looking like we will have another wild and crazy summer. As I get a tick older it's starting to feel like I'm in that Groundhog Day movie with Bill Murray. Cue the Tourists. Bad Drivers. Sun. Rock and Roll. Bake till crispy. Turn over and it's snowing again. No. No more snow. Till like… forever. Please let the spring flowers just open! There isn't a New Yorker I know who is fully convinced that winter is over yet.
So  while I have your attention can I just show you one of the coolest gifts I've received EVER?  It's a bottle of Gentlemen Jack with the lyrics to my song "Last Call For Alcohol"  etched on the back  and given to me by uber fan's Ellen and David. CRAZY JAYZEE. I love it. I mean wow. Santa could take lessons from those two. Truly.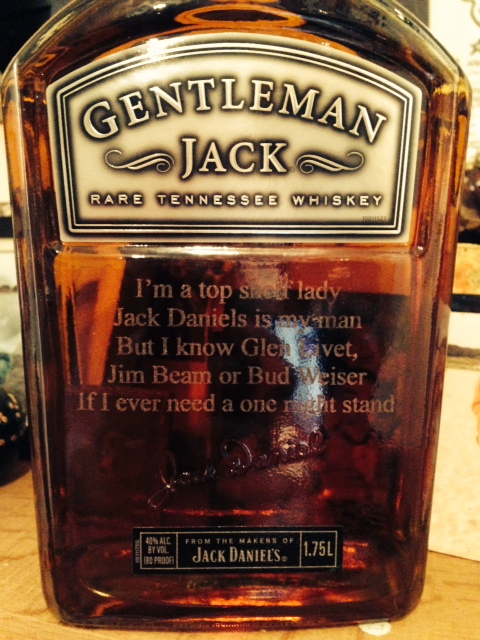 So, there is a lot to talk about and even more to do, but right now I am trying to update this page from my ipad and im ready to throw it across the room. It keeps merging words and randomly capitalizing things. SaYWhat? wHatdoYoUMEan it MErgeswOrDs… Super annoying. So I will just say this: Buckle up cause summer 2014 is snorting at the gate and ready to run. Have you seen my logo? Enough said.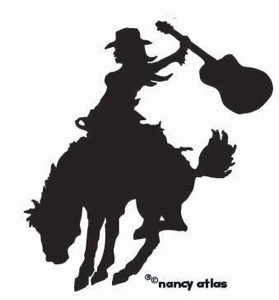 As is custom : May you look down at your feet and find them them side straddling your thighs as you do a freak Frank Zappa Yoga pose with your guitar huming over, around and above the giant brown turkey feathers that bless your birthday neck. In that moment you are truly alive.
Peace out home skillets- I'm off to Wyoming next week to eat some meat and spank some cowboys on a little mini tour but when I come back it's game on for our second annual Talkhousefest. That sonic m80 hits the stage on May 17th.
Broken Guitar Strings,
Nancy
P.S. If you have any desire to read any other blog entries from this year you can do so by clicking here: WINTER 2014
I have also added a slew of BAYSTREET 2014 FIRESIDE SESSION REVIEWS on our "Raves" page or you can just click the link.